Where to Buy Vintage Clothes in Blackpool and Lytham St Annes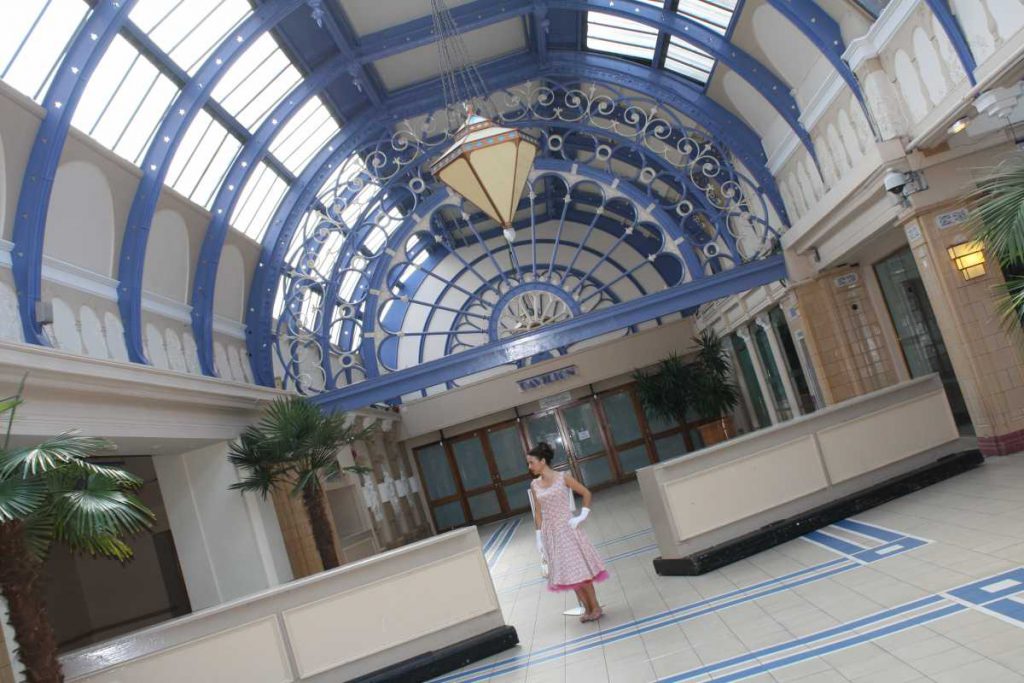 I've never understood why Blackpool doesn't have hundreds of antique and vintage shops. The whole area is steeped in tradition, general madness, and glitter. People have been coming to this coast to let their hair down and dress up since before Victorian times. It can be tricky to know where to buy vintage clothes in Blackpool and Lytham St Annes, but before heading off to Manchester or ebay, check these spots out
Vintage Clothing at The Regent Antiques centre
I've written all about this little gem before, so I won't go on and on about it. All I can say is get yourself up there if you love a bit of a search for the cool and quirky. Several stalls sell vintage clothing for men and women. There are plenty of originals here, along with cheap vintage as well as second hand. You can buy 90s clothes, crazy hats, or outfits for the Lytham 40s weekend!
Looking for women's vintage clothing in particular? The Vintage Wardrobe is up here in the attic, so don't forget to check Sameera out. And if you would rather shop vintage online, she has run a successful online vintage shop for years.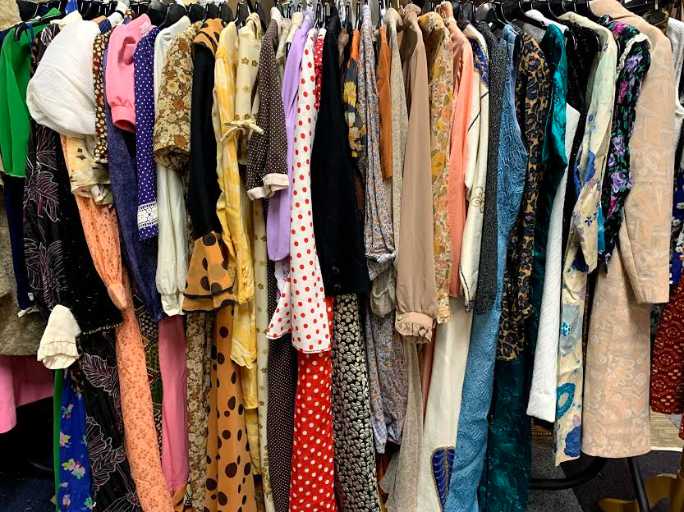 Repro Clothing and 50s dresses
I have found the odd bit of repro clothing in the Regent before, but there is a whole shop devoted to this just down the road.
If you're looking for repro dresses, with big skirts and fabulous patterns, then you need to be at Beau Belle Boutique. It's just up the road from the Winter Gardens in St Johns Square. They stock all the big names in reproduction vintage; think Lindy Bop; Hell Bunny; Collectif; Voodoo Vixen and Dancing Days. Some of the dresses are their own range, with materials bought locally.
Prints are funky and fun, with an eye to flamboyance. Blackpool has no shortage of flamboyant characters of course, and Beau Belle is an ode to fun dressing, inclusivity and joy.
This goes for the lovely staff too. April not only looks amazing, but she knows her stuff, having worked in the vintage scene for years. Sizes are realistic too; they go up to size 26, and can be ordered up to a 32.
There is also a darker, more gothic vibe going on, with brands such as Jordash and Dark Star offering black lace and dramatic velvet.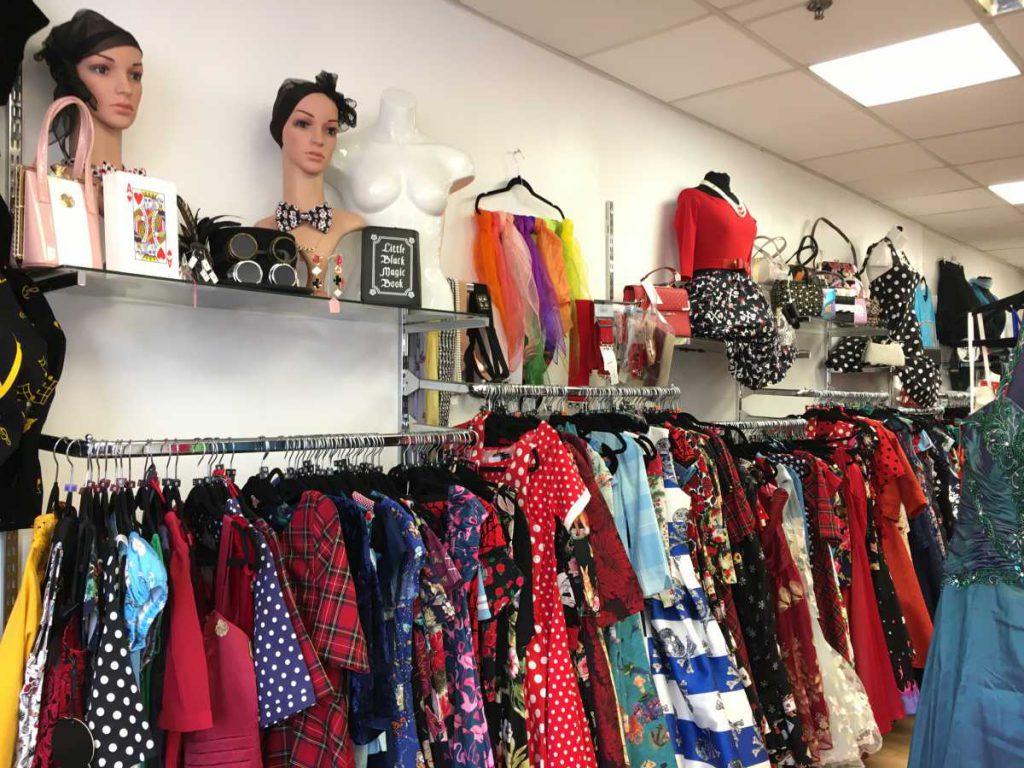 Where to buy vintage clothes in Lytham St Annes
Firstly, there is nowhere to buy vintage clothing in Lytham. There are plenty of charity shops, but nowhere to buy original vintage clothing or repro. Shame really, but there clearly isn't a market for it.
St Annes, on the other hand, is working on a slightly cooler vibe these days. There are some interesting little shops and venues popping up around Wood St. If you're looking to buy vintage clothes, head down to the market opposite Ashton Gardens. There isn't a huge selection of clothing, but it's certainly worth a rummage. I've found some fab vintage accessories here, such as bags, brooches and gloves. There is a changing collection of second -hand furniture and interesting objects too.
Worth a mention is "Treat Yourself Boutique" on Park St. It used to be the best vintage cafe in St Annes, Vanilla Artisan Bakery, and now has a small range of repro women's clothing along with other gifts.
Of course, this year is 2021 and not really "shopping ready "at present! Still, best to get prepared for the day we all step out into the new social whirl and away from the trackies and uniforms.
If you're wondering where to buy vintage clothes in Blackpool and Lytham St Annes, then these places have you covered. See you down the prom you fabulous beings!