The Tripper's Guide to Vintage Blackpool
Blackpool may be well known for its glitzy seafront and brash, down at heel, seaside image, but there is more to be discovered than tourists and seagulls. A rich seam of history runs through the resort, like the words in its famous sticks of rock.
In common with many of the once glorious resorts, Blackpool has suffered for decades from the changing habits and fortunes of the holiday going public. However, in recent years money has been pumped into attracting back families, and there is a busy influx during the school holidays, and over periods such as Christmas and the Illuminations. Whilst not an obvious destination for the vintage lover, there is plenty of interest if you know where to look.
Blackpool Tower
First up is the iconic Blackpool Tower. A Grade 1 listed building, it was opened in 1894 and modelled on its famous cousin the Eiffel Tower. Today it contains, amongst other attractions, the long running circus with resident clowns, and Blackpool Ballroom, well known for its hosting of Strictly Come Dancing.
The Ballroom, with its spectacular decoration and Wurlitzer organ, is a must see for a history and dancing buff. Most days throughout the season you can take a twirl round the dancefloor and enjoy a traditional afternoon tea, or just hover on the balconies and take in the view. Special events at the Ballroom this year include a 'Burlesque' festival in November and a 'Northern Soul' night in September.
Hold on to your hatpins and take a trip up to the top of the Tower for a 360 view over the coastline!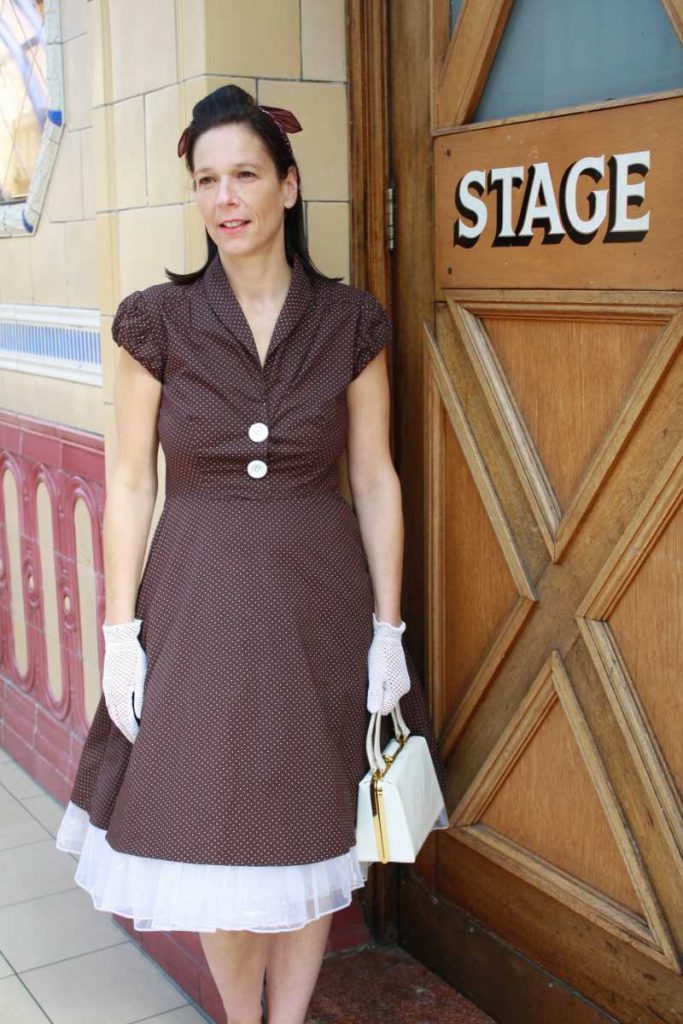 Winter Gardens
From here it's a short hop to the fabulously opulent Winter Gardens and Opera House. Again a listed building, the Winter Gardens contains several different venues added between 1878 and 1939, all beautifully decorated in styles from French Renaissance to Art Deco. It's free to enter the building, and if not attending a show or event, the spacious Mazzei café does lunch and cakes.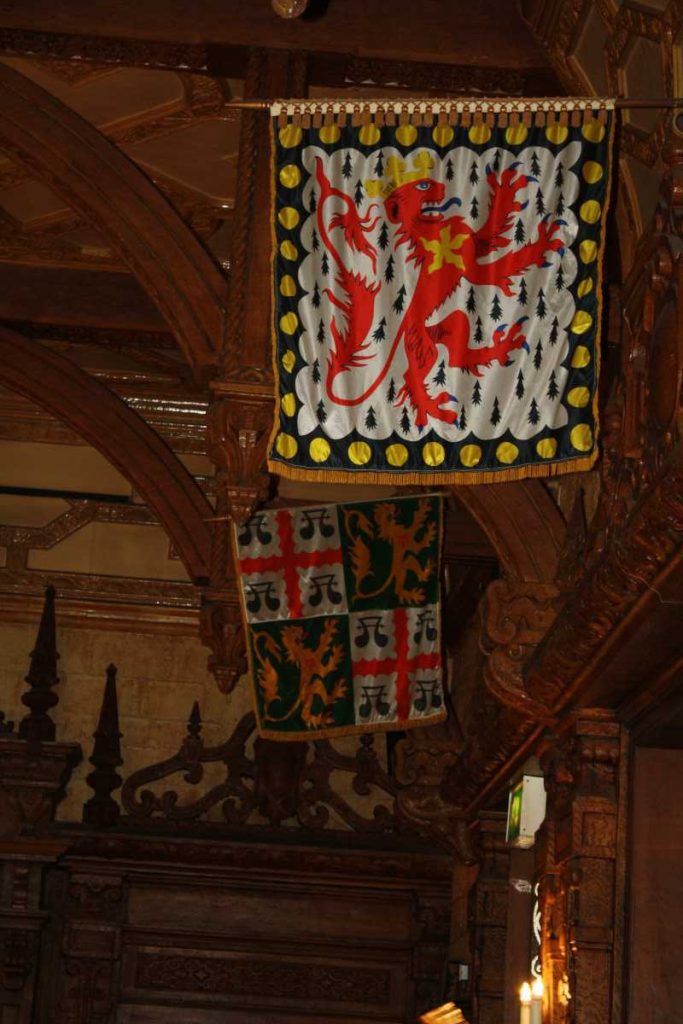 These days, the Winter Gardens plays host to all kind of shows, from touring musicals and bands to exhibitions and corporate events. One example is the International Soul festival held in summer. Blackpool was a major player in the 70s Northern Soul scene and this annual festival included ska and mod music as well as acts from the USA. Continuing the underground music scene, the yearly 'Rebellion' festival is staged here in August. This three day indoor event attracts punk enthusiasts from all over Britain and beyond, with attendees showcasing their creative fashions and hairstyles.
Regent Cinema
Fancy a bit of shopping? Continue up Church St until you reach the old Regent Cinema on the corner of Cookson St. A Grade 2 listed building built in 1921, the Regent is now home to a treasure trove of antiques, collectables and vintage. There are three floors with everything from furniture, upcycled lampshades and crafts, old vinyl and reasonably priced clothing and accessories. On my last trip here, I picked up an 80s does 50s revival dress and a 1930s bag.
Matt runs a friendly and relaxed tearoom here, complete with vintage china and a range of savoury and sweet options. A couple of years ago they re-opened the cinema to show classic films; with its intimate setting it is proving to be a unique night out.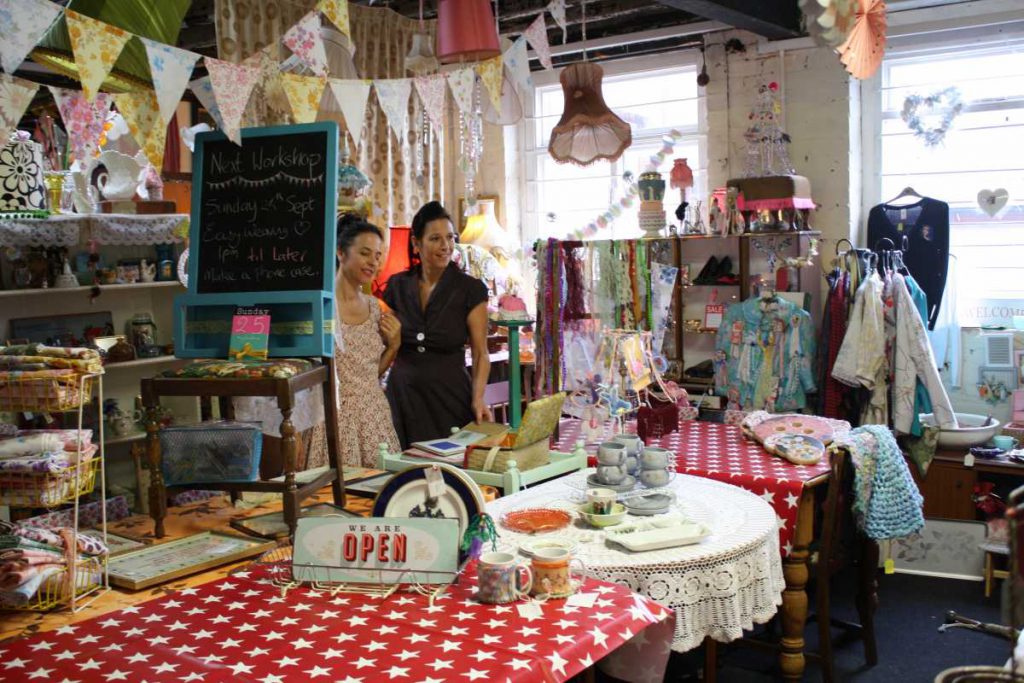 Of course, a vintage trip to the seaside wouldn't be complete without an ice cream and a stroll along the pier! Blackpool has three to choose from; head back down to the seafront and along the North pier for a real sense of nostalgia. The Grade 2 listed pier was built in Victorian times and designed by Eugenius Birch, who was responsible for the design of some 14 piers! Take in the sea air and promenade up the boards accompanied by traditional seaside tunes; the Venetian carousel at the end is the perfect photo opportunity.
Lytham and St Annes
Here for a weekend? Check out Blackpool's sister resorts of Lytham and St Annes, approximately six miles away down the coast. Nearest to south Blackpool is St Annes. Vintage shopping is definitely on the increase here.There is the antique warehouse Verdi's down Back St Annes Rd West, and the market has recently opened as an antique/vintage space. There are some fabulous bargains, so get down before everyone cottons on! Last but not least, the high street is teeming with charity shops if you fancy a rummage.
In addition, St Annes boasts a couple of fabulous vintage style tearooms. Vanilla, on Park St, is a delightful oasis of china and bunting, and has a range of speciality hot chocolates as well as cakes.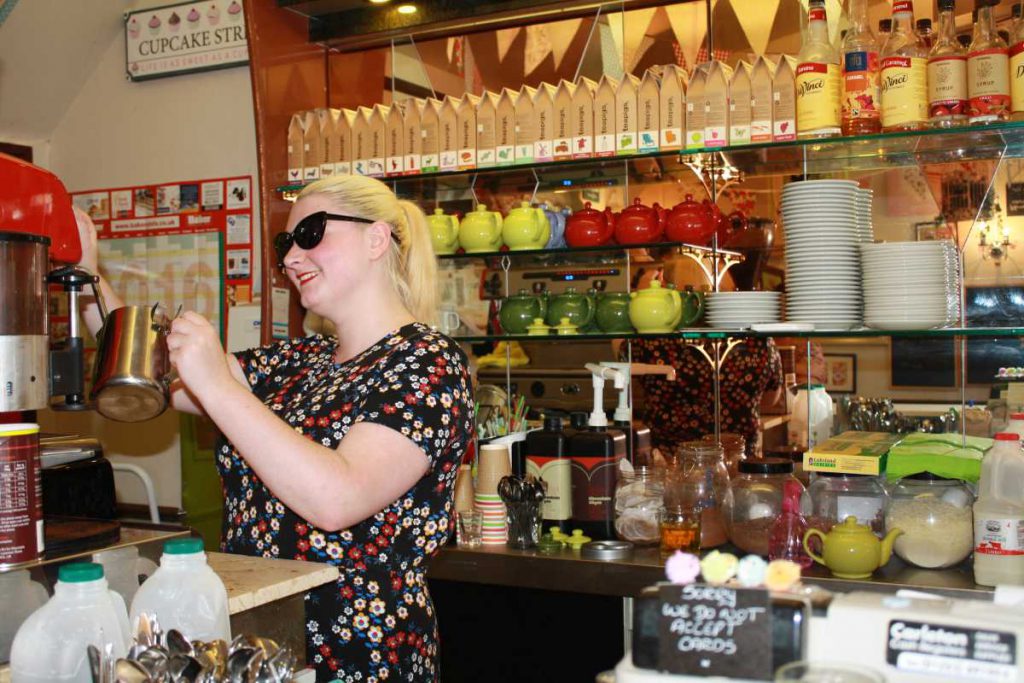 Another ten minutes down the coast is Lytham. Once a genteel resort and home to prosperous merchants and industrialists, these days it is a buzzing small town with a row of independent shops, cocktail bars, and eateries. There is an ever growing 1940s festival held here every August, with a loyal following. The 18th century Lytham Hall and Grounds are open at various times for any Downton Abbey fantasies. The grounds tea room does a great lunch and has several photos of the Clifton family, who owned the Hall up until the 1960s.
All in all, there's plenty to see on this stretch of the coast and you can get your vintage fix too! So why not give it a whirl? See you on the seafront.
A previous version of this article was featured in the sadly defunct Vintage Life Magazine, issue 72, Nov 2016.