Fylde Cafes with the X Factor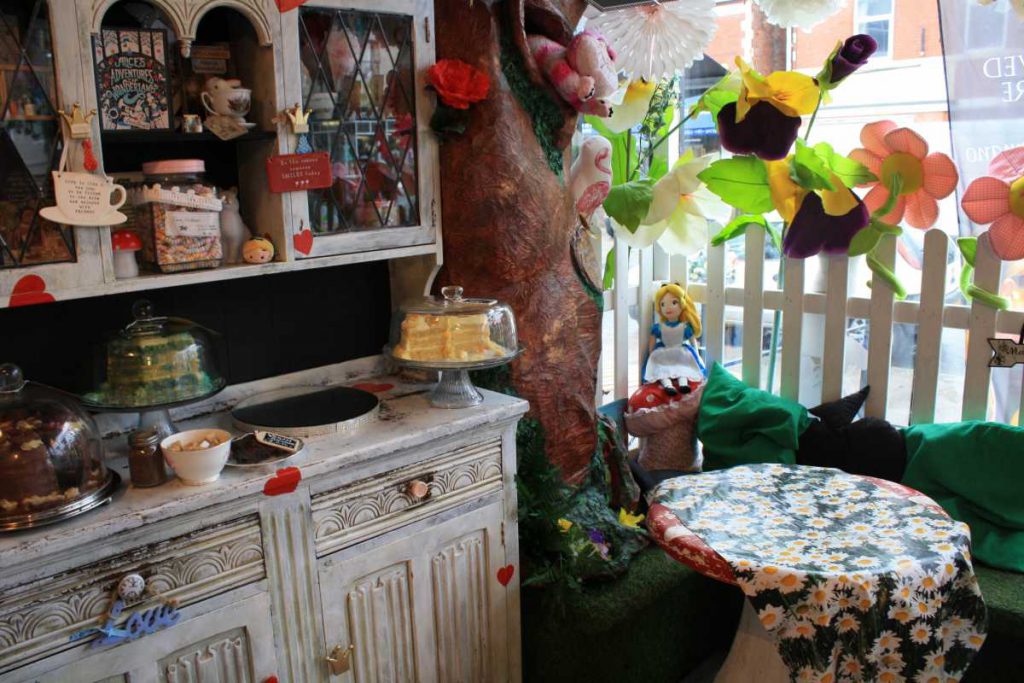 Heading towards Blackpool this summer? The Fylde coast is awash with cafes and eateries to suit all tastes and budgets. These four eateries offer something a little extra, whether that's a quirky atmosphere or added attractions.
Vanilla Tearoom St Annes
If you love a bit of vintage china and quirkiness with your lunch, this little gem is the place to head. Pretty and retro without being too twee, the emphasis is on good food and great cakes. If you are in the market for a sweet treat, they have you covered! A ridiculous selection of hot chocolates awaits, as well as other indulgences. The owners are passionate about the area as well as food, and always happy to chat to customers. Sometimes this café feels like a party to which everyone is invited, but whatever the day, you are sure of a great lunch.
Lytham Hall Tearooms
One of the best things about this tearoom is, of course, the setting. Downton Abbey eat your heart out! Lytham Hall was once the home of the Clifton family, who lived here for four centuries and had a huge influence on the development of the town.
The tearoom itself is off a cobbled square at the back of the main hall. It was fully refurbished two years ago, and has been a popular lunch spot ever since, serving quality hot and cold food. The décor manages to blend retro and modern, with stag wallpaper, squashy leather sofas and photos of the Clifton family at various points in history. In keeping with the theme, some of the dishes are named after family members. I can highly recommend Lady Violet's fish pie!
After lunch, have a potter round the gardens; the woodland trails and pond at the back are constantly under improvement by the enthusiastic team of volunteers. The newest addition is a kitchen vegetable and herb patch, complete with bee hives. Tours are available of the house for a small charge; check for times. Entry to the grounds and tearoom is free, except at weekends and for special events.
Stanley Park Café
A major draw of this café is its position in Stanley Park, Blackpool's biggest park with a surprisingly diverse offering. The café is well worth a visit in its own right; the art deco building has been beautifully restored, and thus a full afternoon tea here feels like a trip back in time. They serve a range of hot and cold meals, and a huge choice of beautiful desserts and ice creams.
After tea, take a stroll around the Italian Gardens, feed the swans by the lake, or let the kids run riot in the play park. During summer there are live bands playing at the bandstand, with frequent special events and exhibitions around the grounds.
The Regent Tearooms
At the centre of an antiques/second hand emporium, this cafe comes complete with opportunities to browse away a rainy day or find an undiscovered gem. The café is on the second floor, and provides a welcome respite from rummaging, or a retreat from the crowds in Blackpool.
Simple lunch offerings, with homemade soup and cakes are on offer, along with a friendly atmosphere. Suitably mismatched furniture, patchworked cushions and vintage crockery mean no need for airs and graces here. The café is family run, and a ready supply of toys is provided to keep little ones amused. It's worth noting that it closes at 3pm, so get in early for afternoon tea.